I love the winter, Halloween and Christmas is the best time of the year, a time where families will be able to reunite after long periods apart during the global pandemic. You'll spend the next few months thinking about everyone else apart from yourself so we've put together a few ideas to settle you into the festive period and set aside that superhero self care time.




Schedule yourself a warm relaxing bath
Embrace the cooler Autumn weather with a nice warm bath, we recommend one of our Halloween bath bombs to give a scene of the time of year, with scents like cinnamon and gingerbread they are bound to get you in the spirit of the festive season.


Or stick to our usual range, because I honestly have to say I love a good Eton Mess Bath Ball at any time of the year! Whatever you prefer is up to you, but be sure to put that time away for yourself.


Round Bath Bombs | Bubble&BOOM Cosmetic (bubbleandboomcosmetics.co.uk)


Autumn your smell
We love the smell of Autumn, light your wax burner and pop in one of our Autumn or Halloween scents, personally I am in love with toffee apple, it just brings me back floods of memories, but were always adding to our range, this year is our first year starting wax melts so we hope to have many more scents in the coming months.
Wax Melts & Candles | Bubble&BOOM Cosmetic (bubbleandboomcosmetics.co.uk)
Movie Nights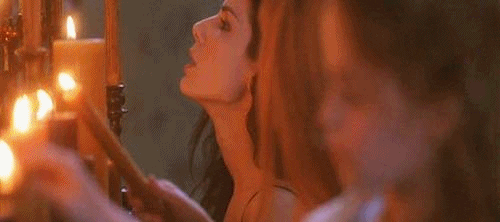 Popcorn! Give me a box and I'll eat it before the movie starts (hehe) put yourself some time
to the side to watch some films, my favorite being Practical Magic and ET for Autumn! These types of films get me in the mood!


Dim The Lights
We love the twinkle of fairy lights, I think popping a few sets around the house at this time of year can really get you in the mood for Autumn and Halloween, the twinkle can set the scene for a cosy evening, snuggled up on the sofa,


Duvet and Blankets


As you grow towards being thirty you'll have a fluffy blanket that you love! I already do at twenty seven! It's a sign I'm a adult sadly! Grab your duvets and get on that sofa with a hot chocolate, lights dimed all snugged up! It's honestly the best feeling!
Pj's
Primark have some of the BEST fluffy fleece pajamas and sometimes have ADOREABLE Disney styles, there's nothing better in this world the getting out of a warm bath and into some fresh newly tumble dried pajamas.
That's all from Bubble & BOOM HQ today, but I will be back soon to see how my BOOM Beauties are getting on.
Wendy
OXOX